Apollo Phantom V3 (2023) Upgrade Kit
APOLLO PHANTOM V3 (2023) UPGRADE KIT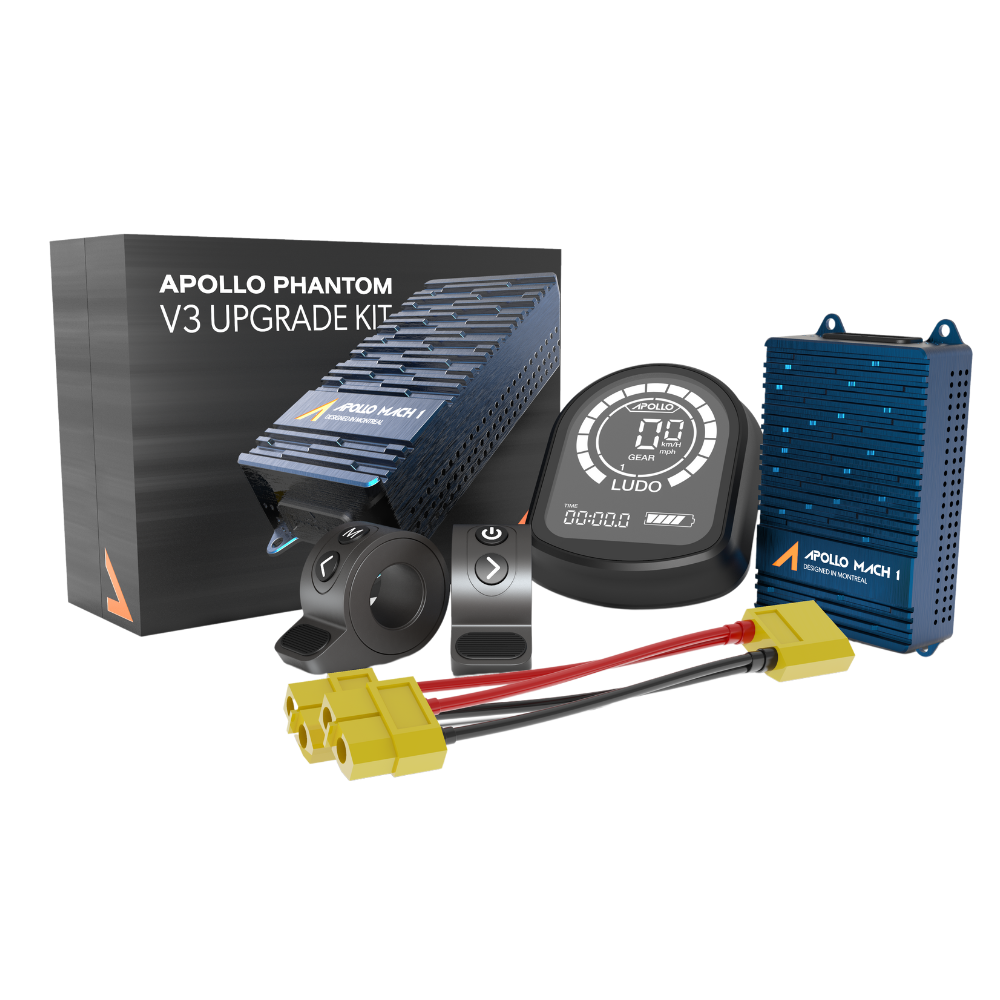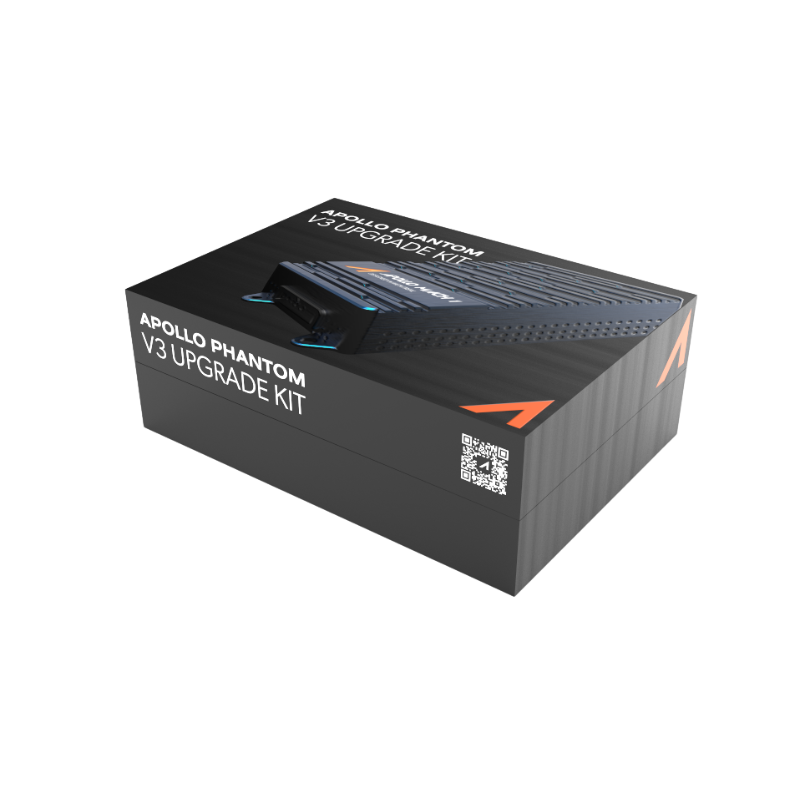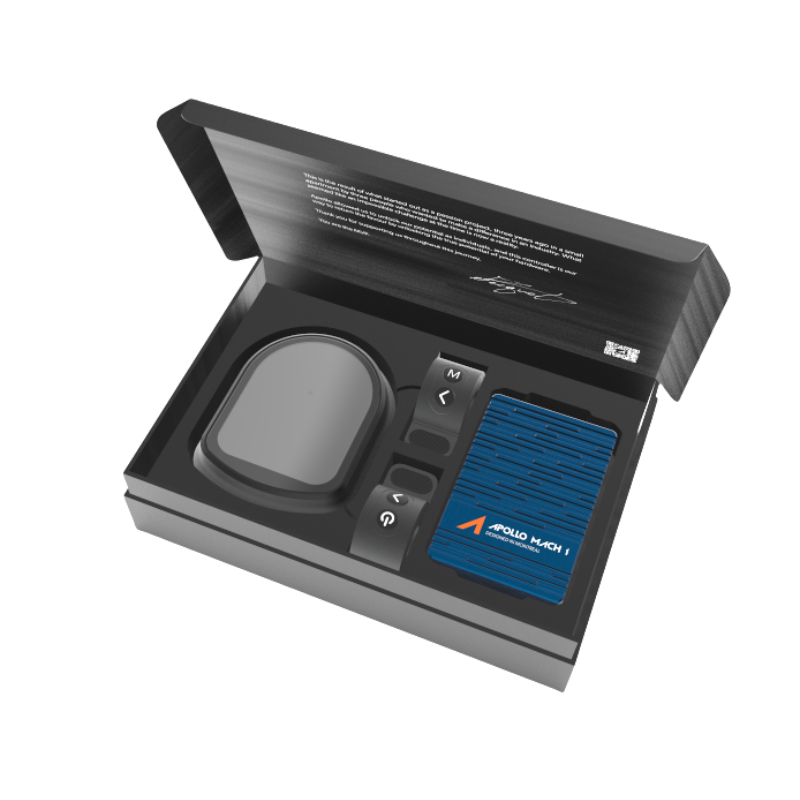 APOLLO PHANTOM V3 (2023) UPGRADE KIT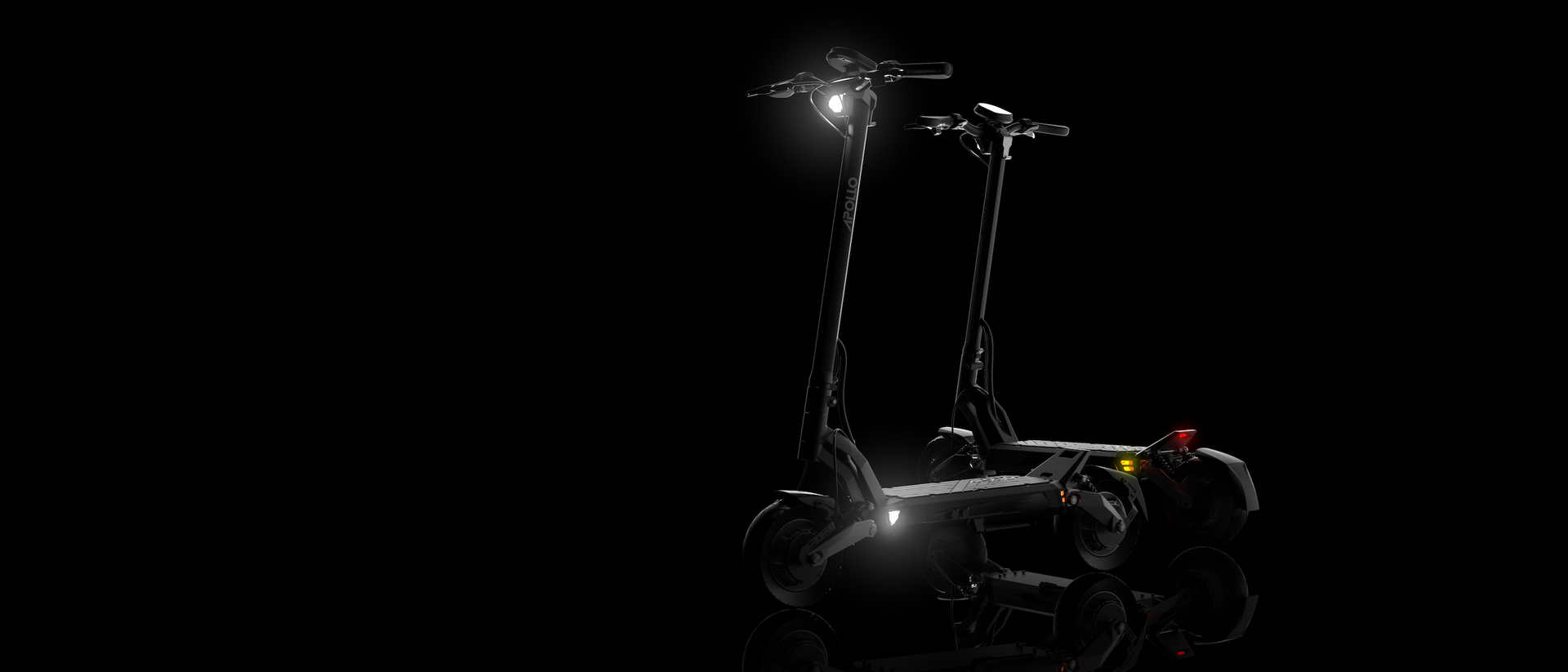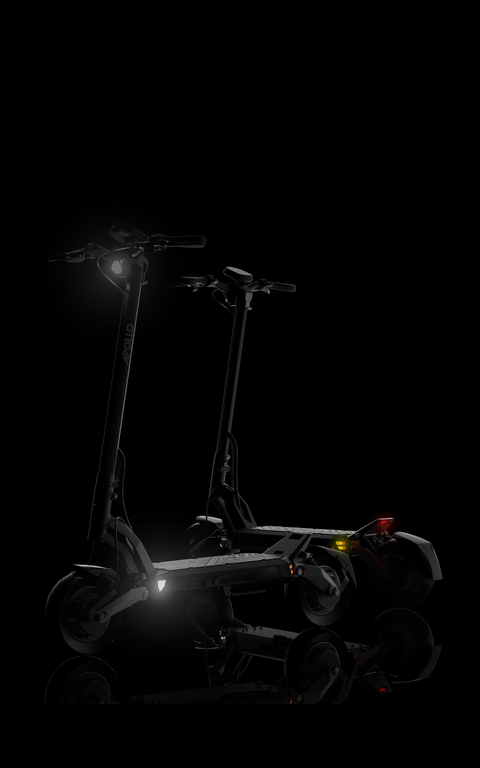 Introducing the v3 upgrade kit
Future-proof your Apollo Phantom with the all new V3 upgrade kit. Gain app-connectivity, re-generative braking, a brand new display, and improved performance. Please note that at this time the Upgrade Kit is only compatible with the 52V version of the Apollo Phantom.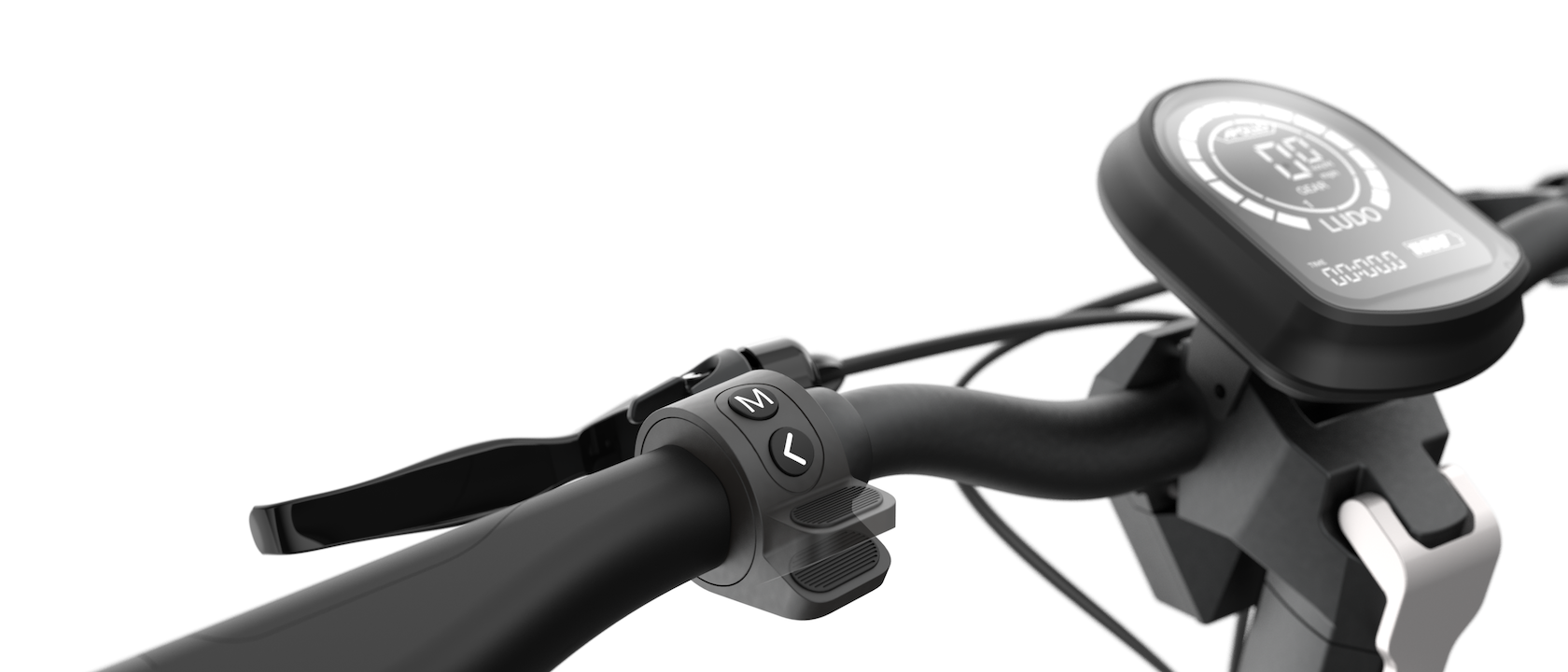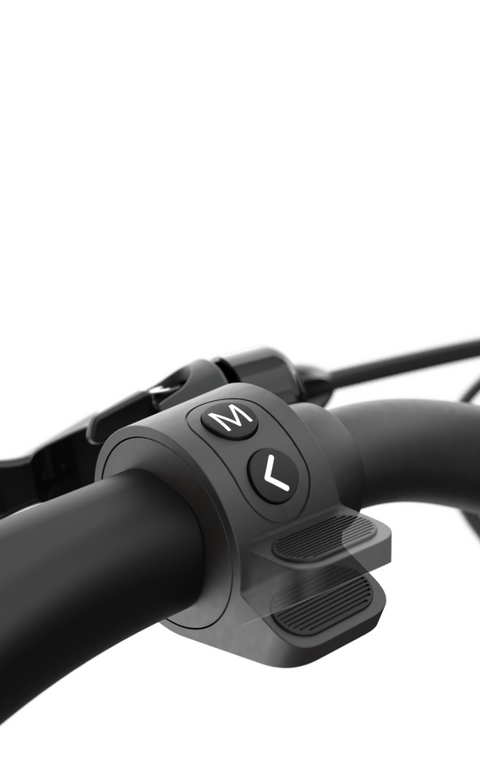 Say Hello to regen brakes
The V3 Upgrade Kit is the only way to get strong regenerative braking on a high performance scooter. It allows you to brake with the re-gen throttle on the left instead of using mechanical brakes, offering superior braking power, lower maintenance, and re-charging the battery all at the same time.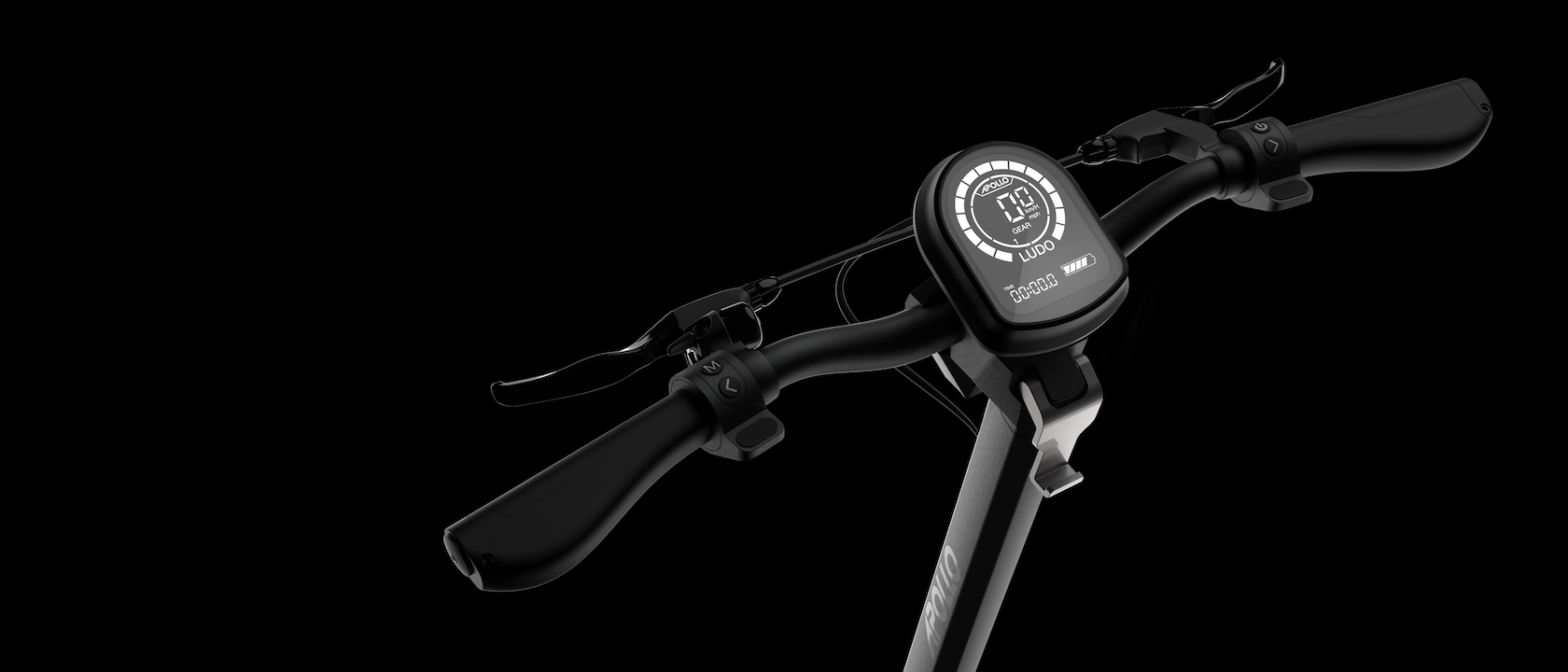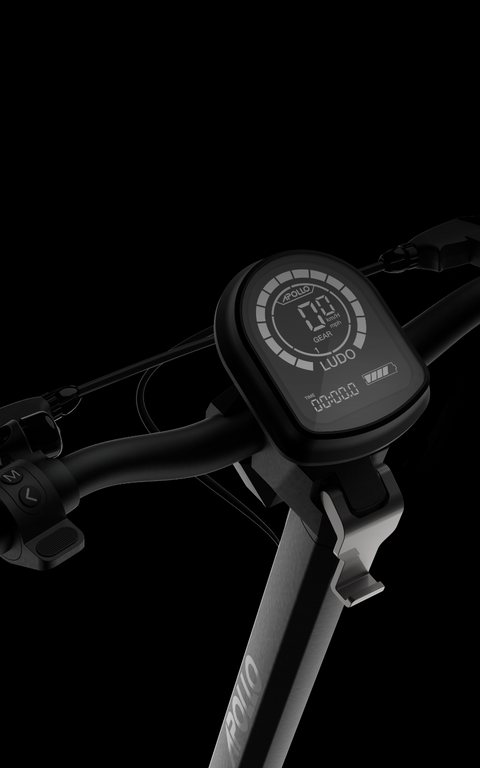 control is the new torque
We listened to your feedback and designed the V3 Upgrade Kit to give you an unprecedented amount of control over acceleration and braking. This is our smoothest, easiest to ride, and most controlled scooter we've ever made.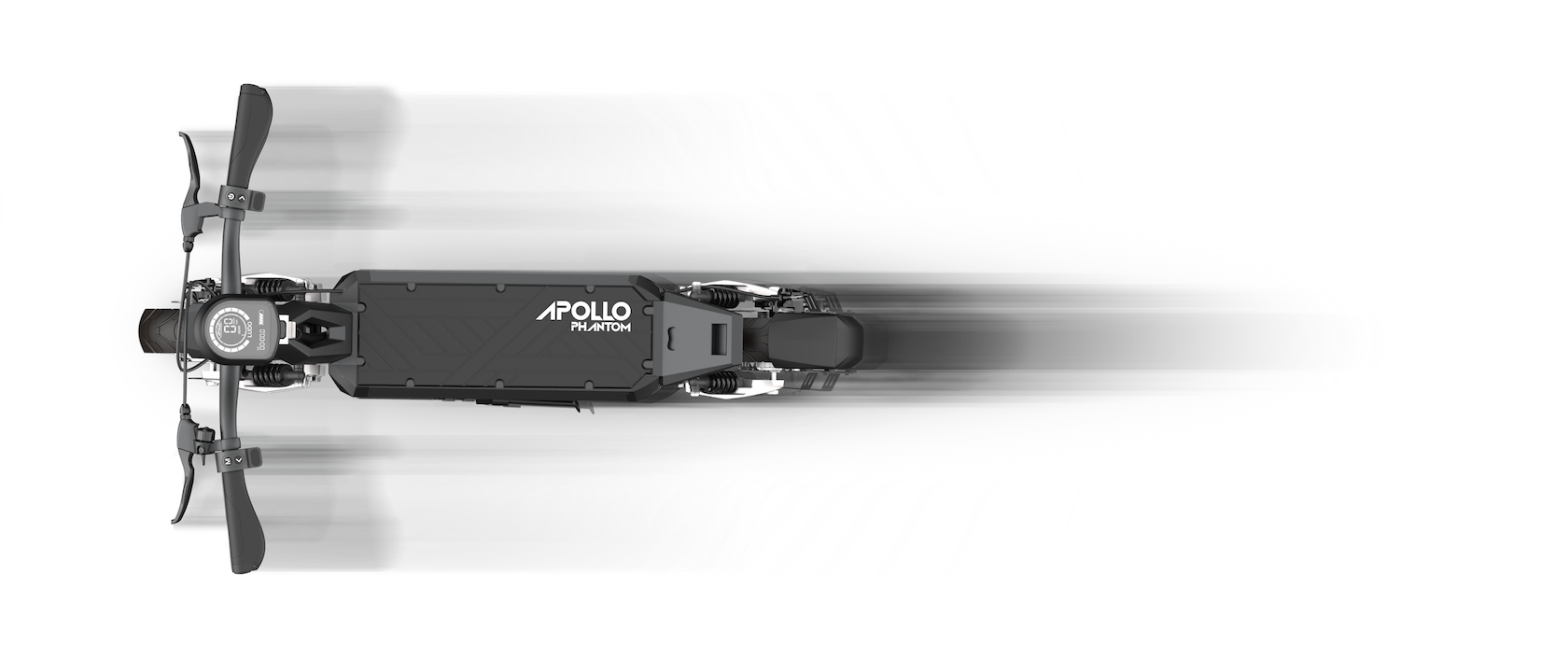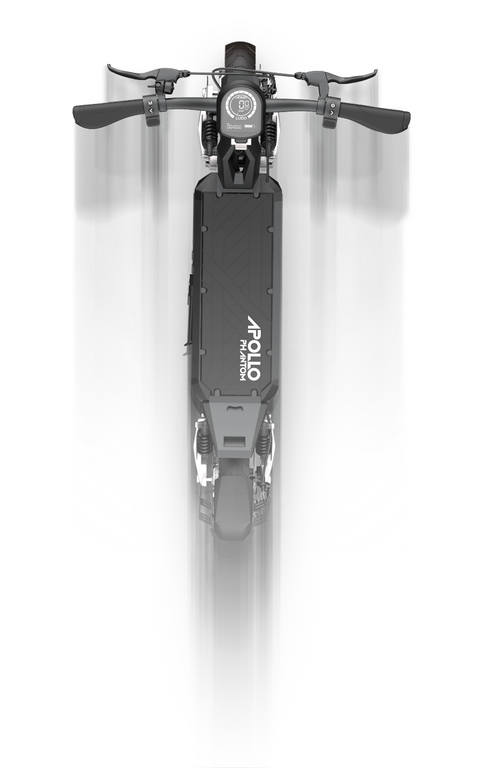 A boost in performance
Improve the top speed and acceleration by about 10% to reach 40 miles per hour. In addition, the motors will now run perfectly quietly. Built-in overheating protection will trigger automatic cool down if the controller temperature gets too high.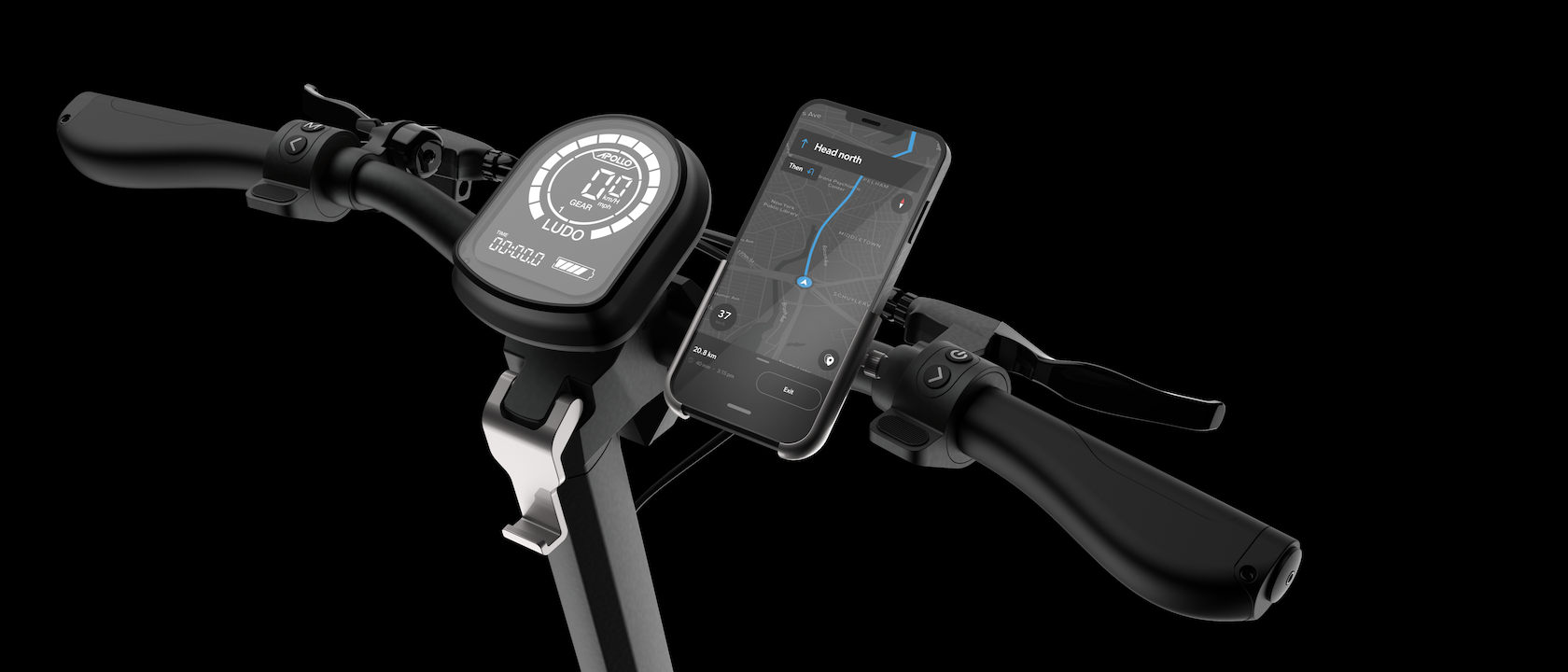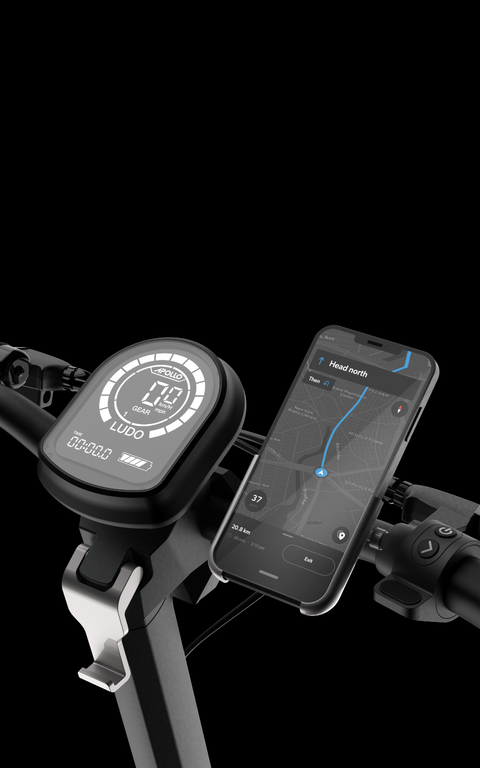 gain app connectivty
The V3 Upgrade Kit finally gives the Phantom access to smart features by enabling connectivity with the Apollo app. Customize settings, lock the scooter, navigate to your destination, and so much more.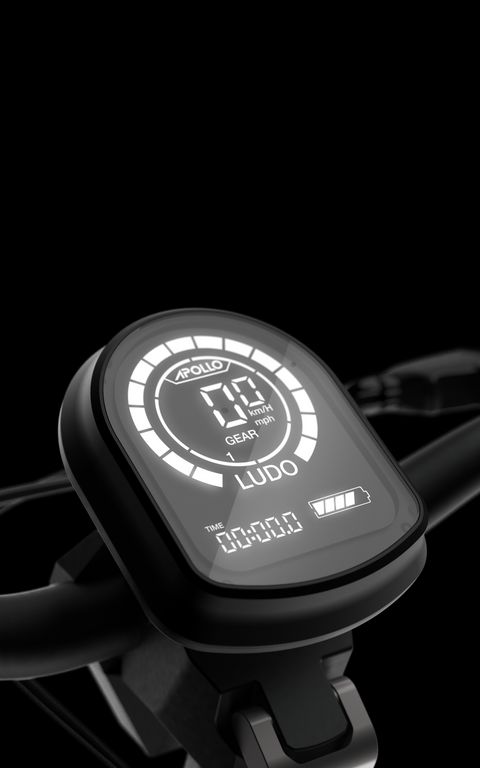 brand new display
Our proprietary display features double the refresh rate of the current display, more advanced features including front and rear turn signals, and access to the signature Ludo mode.
FAQs & Important Information
What does the kit include?

When purchasing the Upgrade Kit you will receive:

- New Display

- Regen + Acceleration Throttles

- Battery Adapter

- M1 controller

- How to installation video

important information

While incredibly efficient, the M1 controller offers the possibility of overheating. When ridden aggressively (consistently high speeds or steep incline climbs), the scooter and controller will work harder, increasing the internal temperature. Rest assured, we designed the M1 controller with this in mind. When the temperature reaches a high enough point, the app will trigger a notification warning the rider of temporarily limited performance. After approximately 15 minutes of riding with reduced performance (25 MPH), the temperature should lower sufficiently and the full capacity of the controller unlock.

Installation Process

Please click here to see the installation process. 

Impact on warranty

We don't recomend performing the installation to anyone without prior technical experience.

If installed correctly, regular warranty will continue to apply. If, however, the installation is not completed properly and any damages to the battery, controller, connectors, or other components occur, the regular warranty will be voided.

If you are located in LA or NYC, you can make an appointmed at one of our service centres and pay for installation. 

terms and conditions

IT REMAINS THE SOLE DISCRETION OF THE APOLLO ENGINEERING TEAM TO DETERMINE WHETHER THE CORE COMPONENT OR SCOOTER ARE DEFECTIVE DUE TO IMPROPER INSTALLATION AND IF THEY ARE COVERED BY THE LIMITED WARRANTY.