APOLLO AMPLIFIED
Join our Rewards Program today to unlock your first rewards.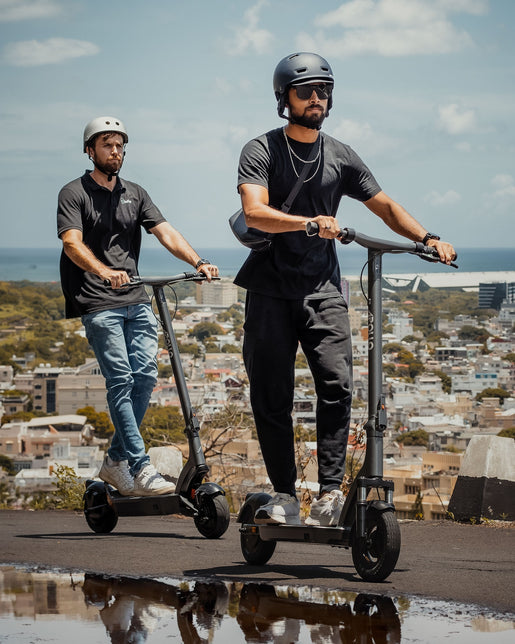 Introducing Apollo Amplified
Join today and start earning points from the moment you sign up! Join Apollo Amplified to get access to:
- Exclusive events
- Early product access
- Discounts
- And more!
#1 Earn Amps everywhere
Earn Amps (points) when you sign up & subscribe to the newsletter, leave a review, refer a friend, or buy an Apollo Scooter ($1 = 1 Amp).
#2 Redeem rewards
Use your Amps to get discounts on accessories, upgrades, spare parts, scooters, services, and exclusive merch.
(Tip: Sign up & subscribe to the newsletter before your first purchase to get 2,000 A-miles! Then redeem them for a $50 discount).
Apollo Amplified FAQ
How do I sign up?

Signing up is easy and FREE!
- If you're on a desktop, click on the person icon on the top right hand side.

- If you're on your mobile phone, select my account in the menu
- Or use this link: https://apolloscooters.ca/account/register

What benefits do i get?

Countless.

Just for signing up & subscribing to the newsletter you get early access to product launches, events, & exclusive merch. You also get 2,000 Amps that you can instantly redeem for $50 off accessories.
The next step is to get your own Apollo Scooter! Get 1 Amp for every $1 spent on your Apollo Scooter.
Get access to many different rewards such as more discounts of accessories, merch, upgrades, & up to $300 off on a second scooter!

When can I start redeeming rewards?

Immediately.
Even before you make your first purchase, you can earn enough Amps to redeem a $50 off accessories coupon.

What do I get if I refer a friend?

Referring a friend is the best you could do. Give them a $100 discount of the scooter of their choice & get 5,000 Amps once they receive their scooter.


* Terms and conditions apply

Amps (points) do not expire
Rewards can only be redeemed once per year
Amps from actions like subscribe to newsletter, create an account, follow on social media, and others can only be redeemed once per lifetime.