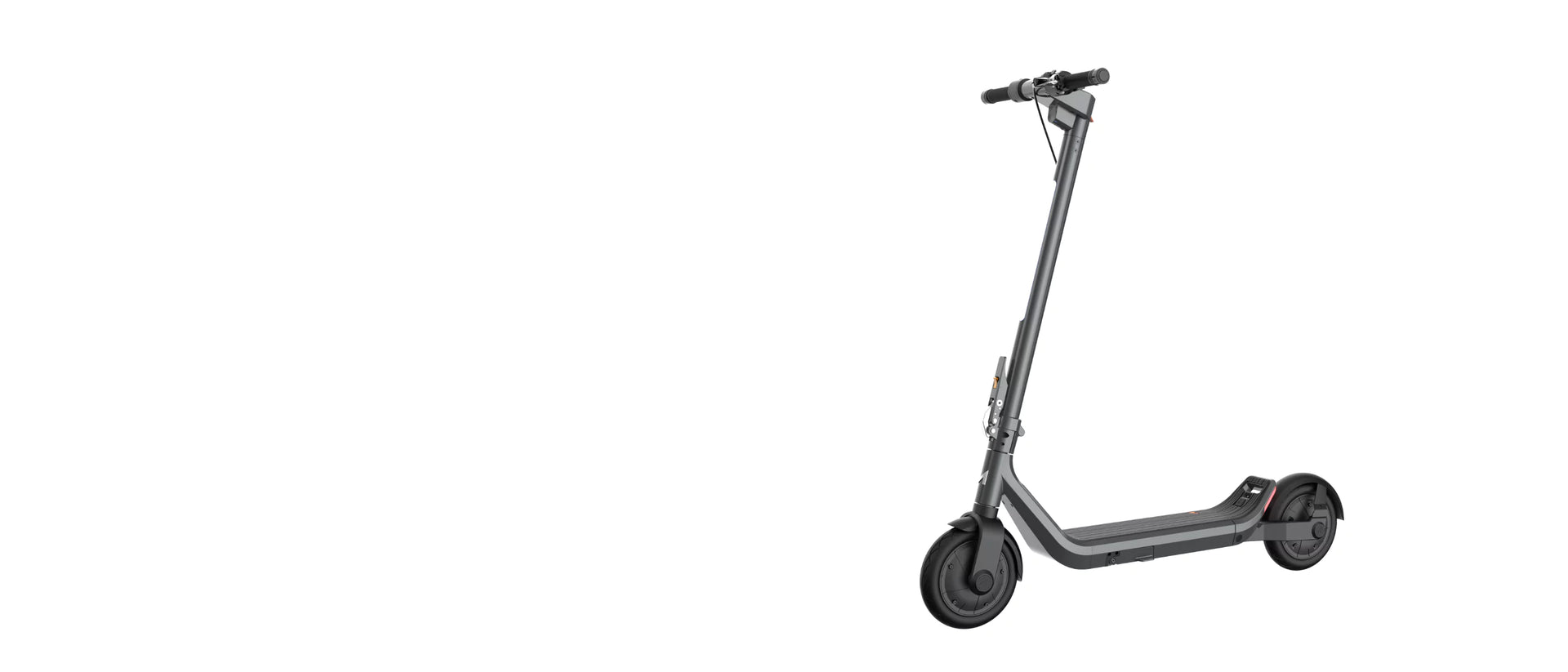 NEW
Apollo Go Reservation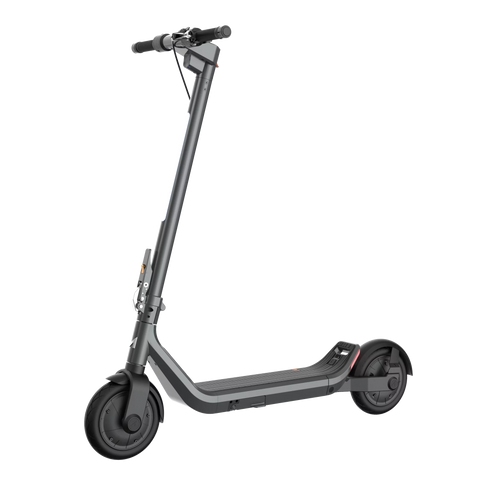 The new commuter powerhouse. Compact, yet packed with impressive specs. Expected to deliver in Q1 of 2024.
Expected to start at $1599 CAD.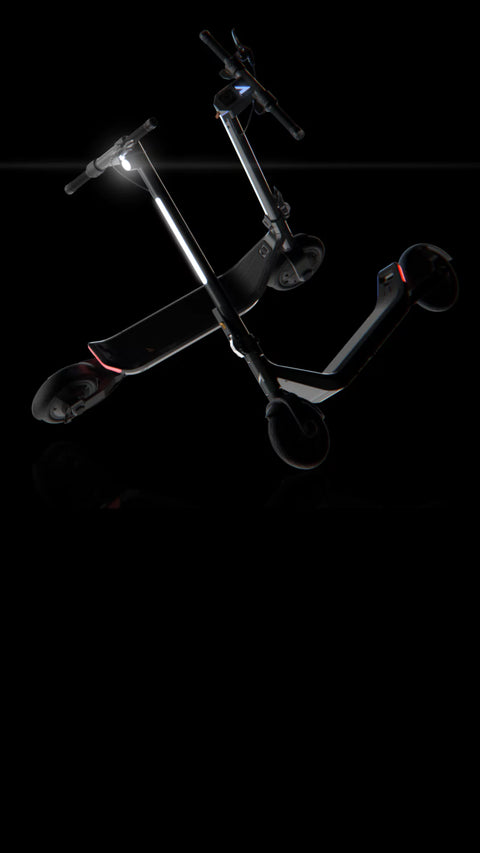 Sleek. Slim. Speedy.
Introducing our forthcoming dual-motor dynamo: Designed for you to achieve speeds up to 44 KM/H with a 48-KM range, all encased in a durable IP66 water-resistant frame that weighs less than 50 lbs. Expected to start at $1599 CAD.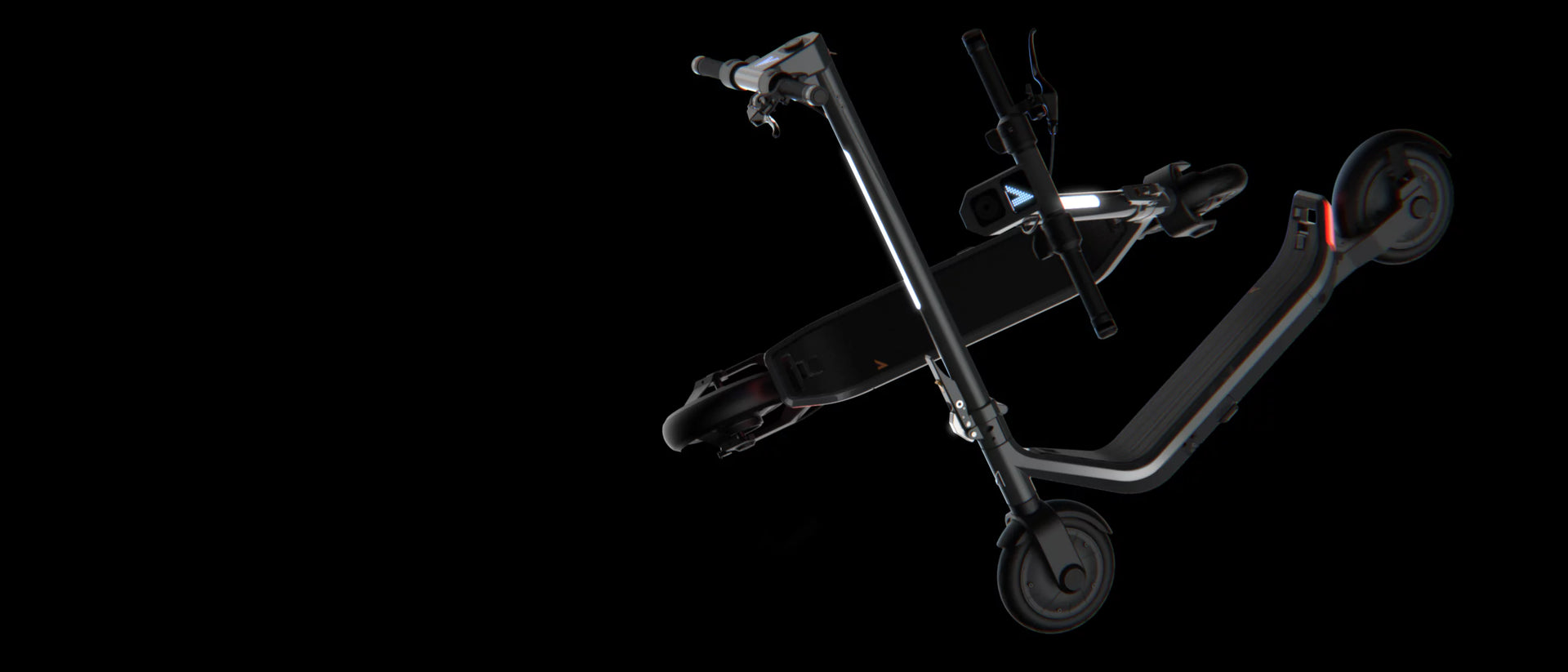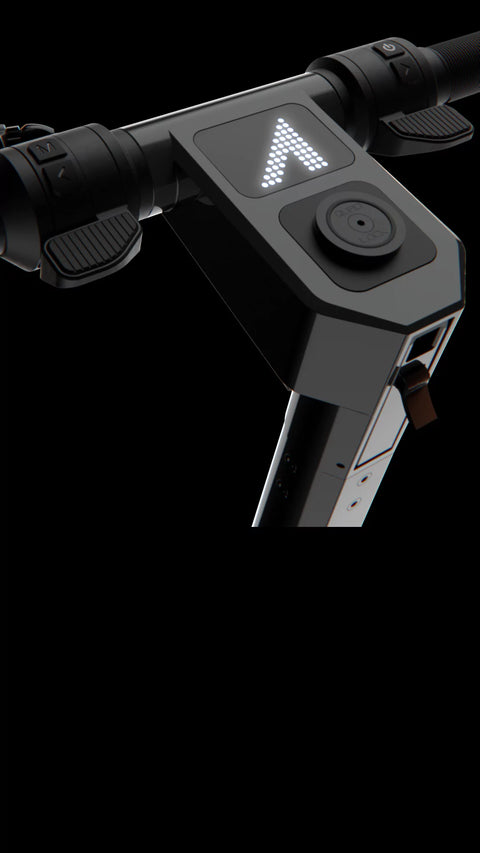 Next-Gen Tech Within Reach
Key features from our luxury Apollo Pro — like the 360-Degree COB Lighting, Unibody Frame, Phone-as-display — will be available in the Apollo Go, making top-tier tech attainable for all.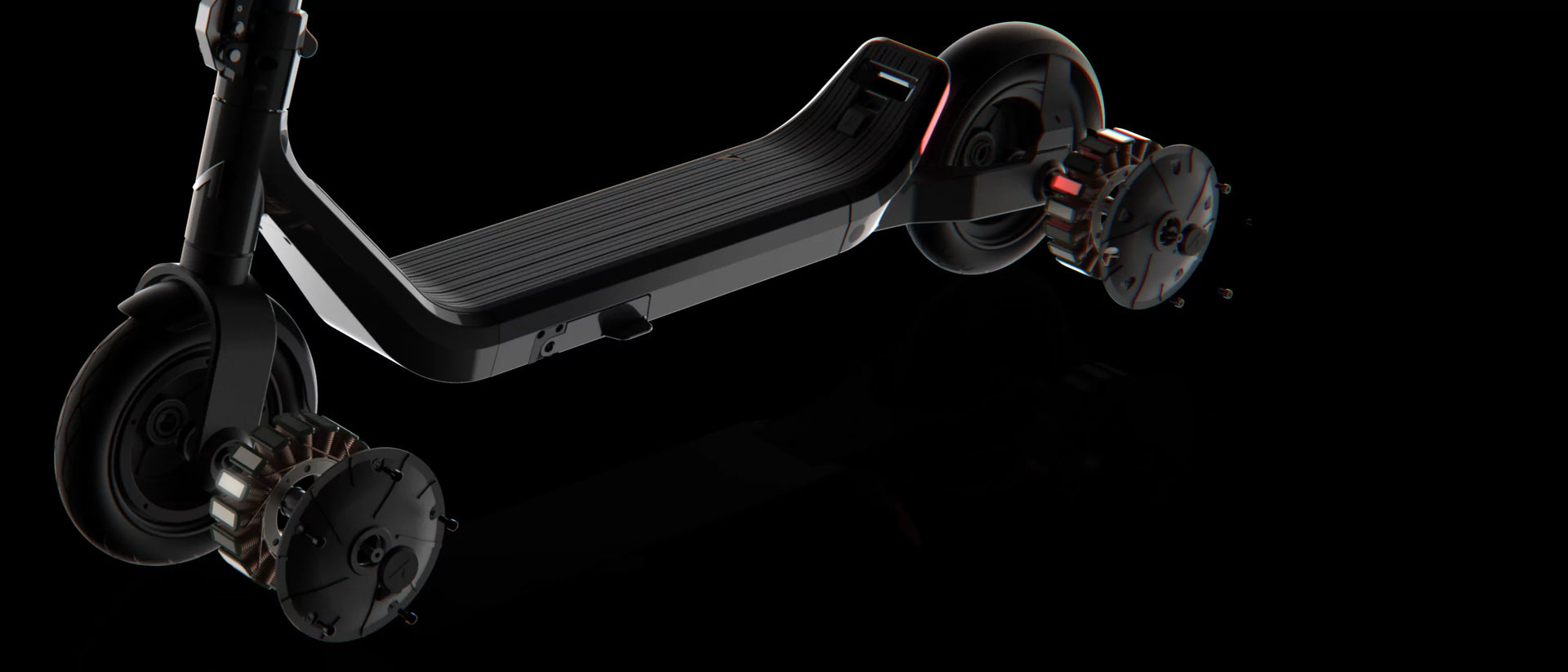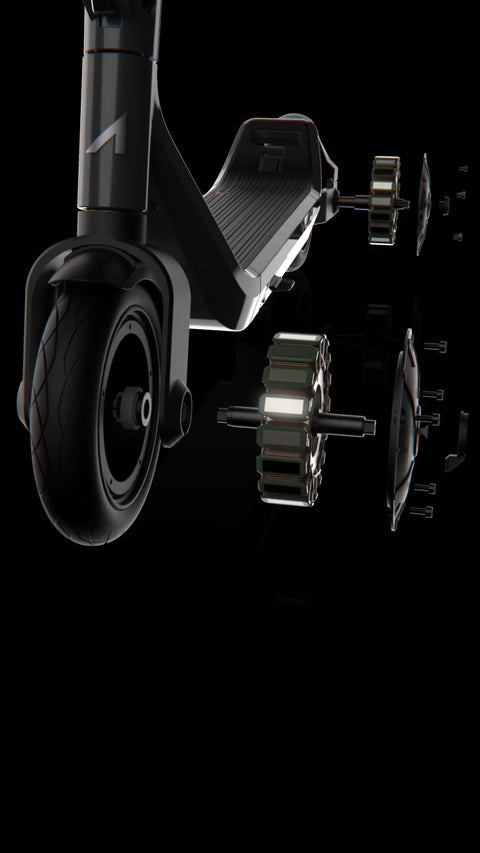 Commute without compromise
Dual 350W motors with a peak output of 1420W ensure you never fall behind.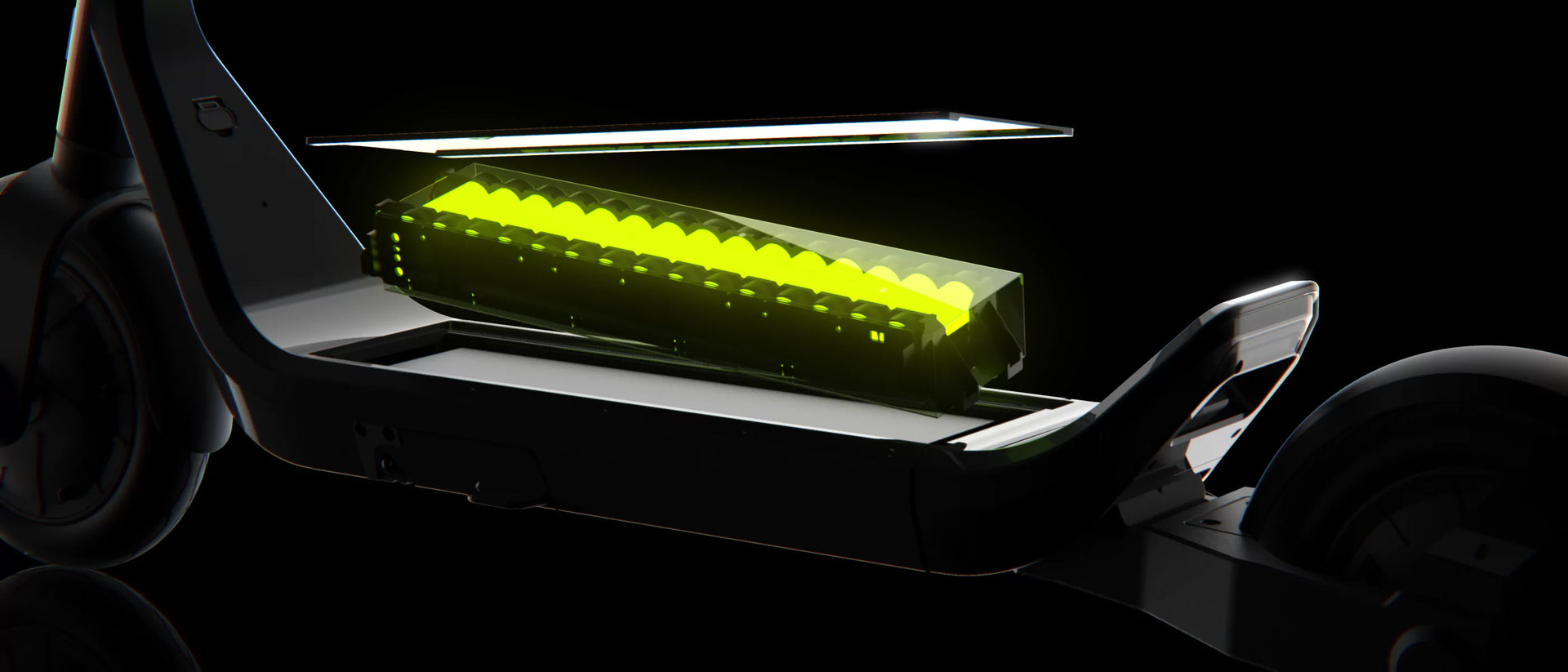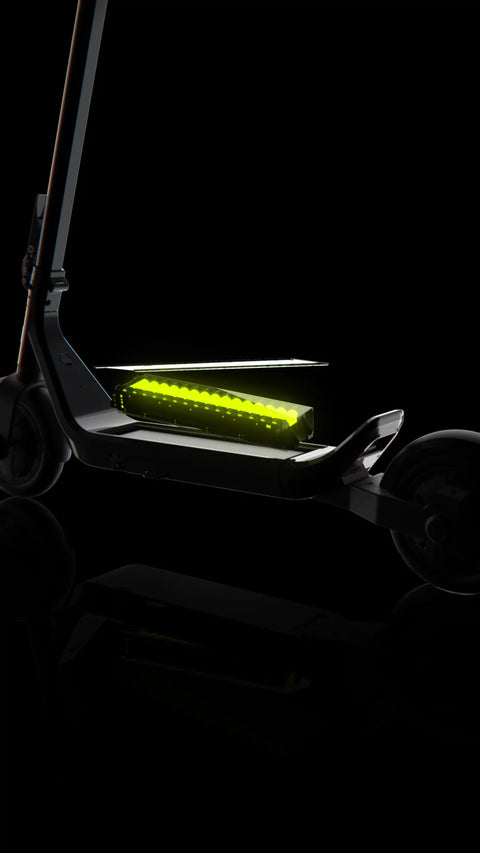 Go the Distance
Our 36V 15Ah, 21700 cell battery lets you cover up to 30 miles on a single charge.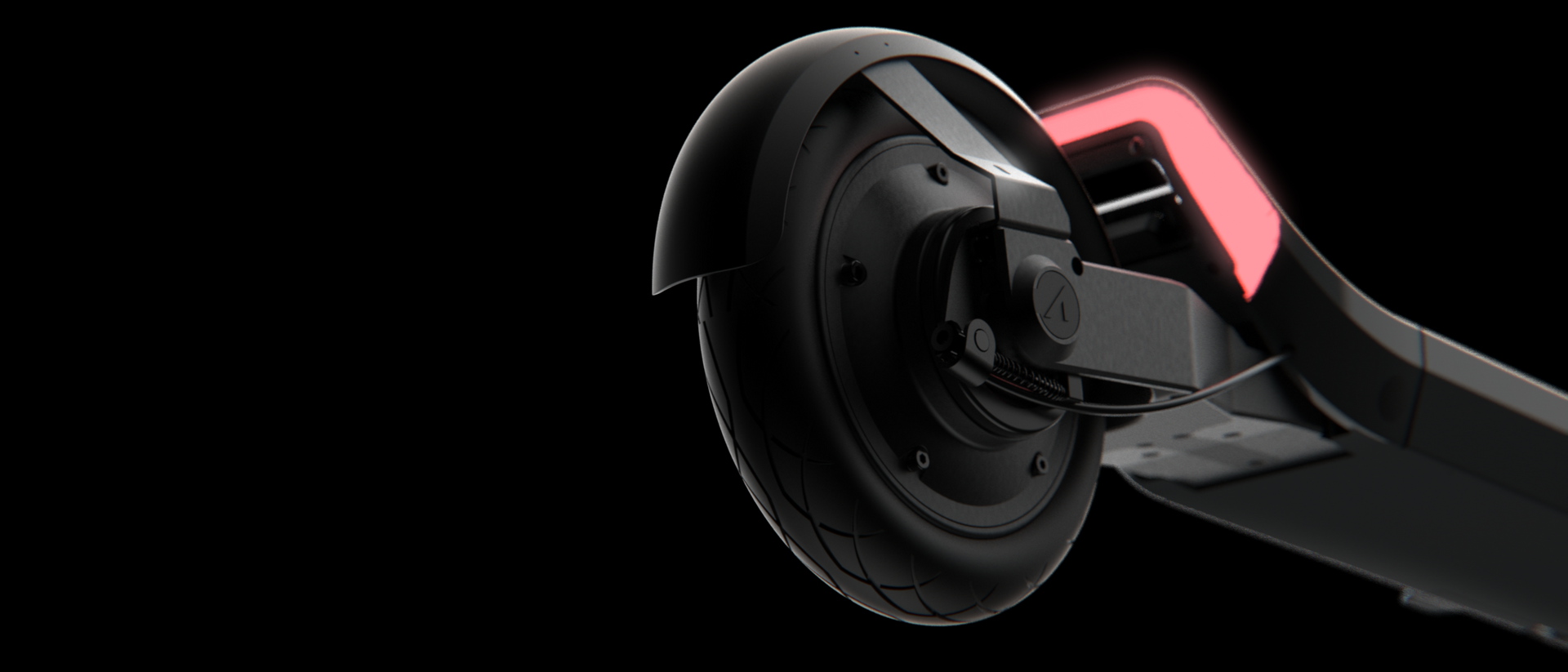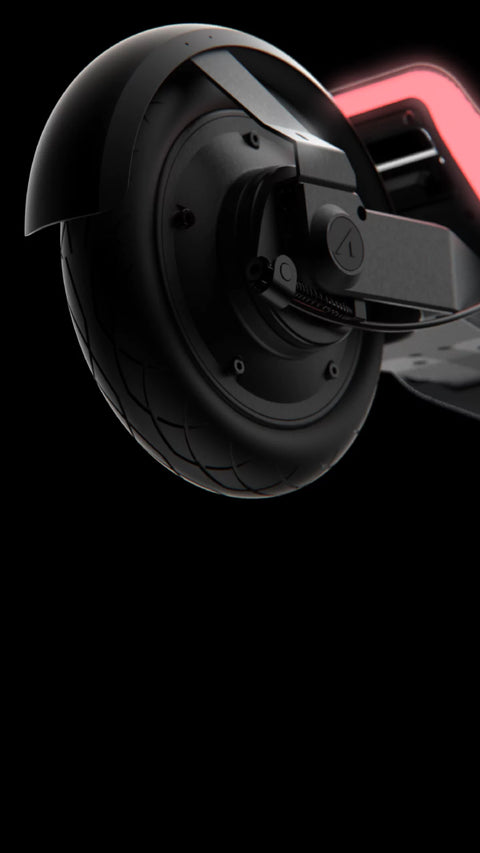 Ride with Confidence
9-inch self-healing tires combined with dual rear spring suspension guarantee smooth rides every time.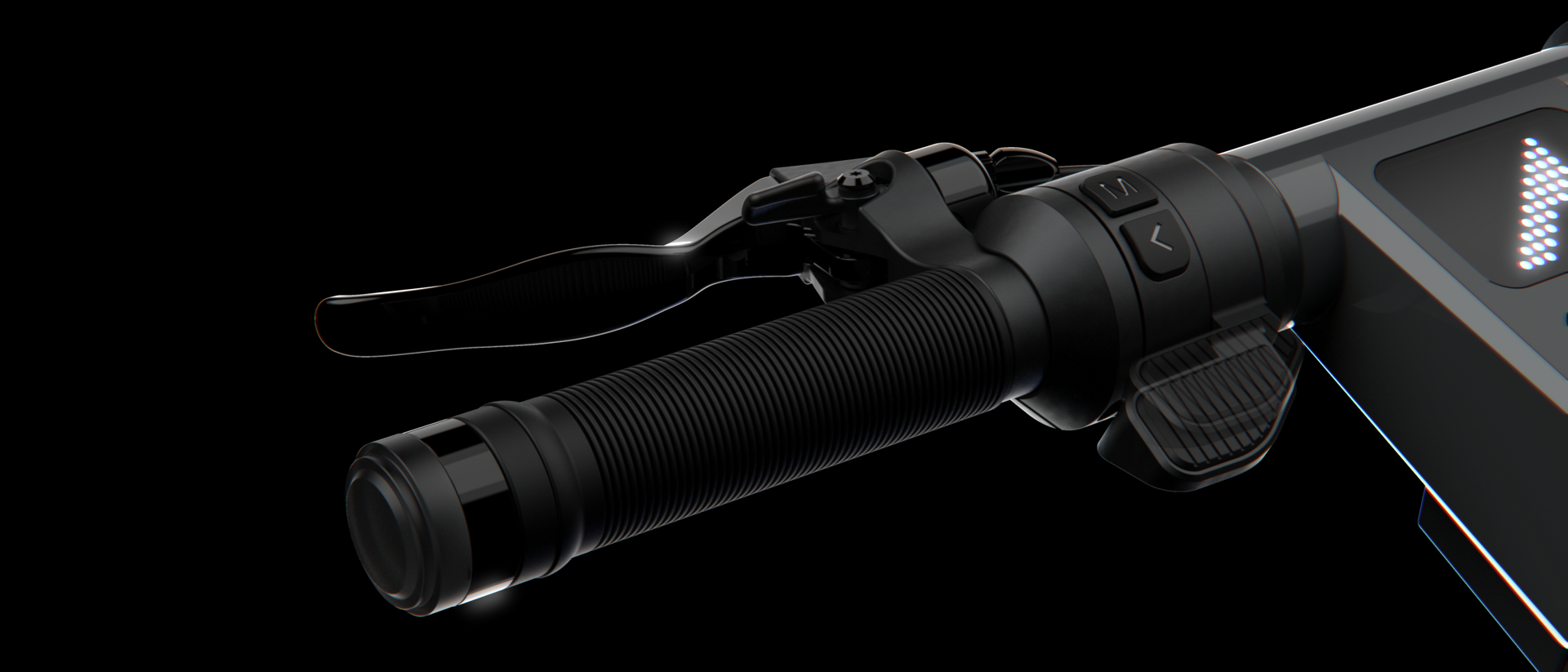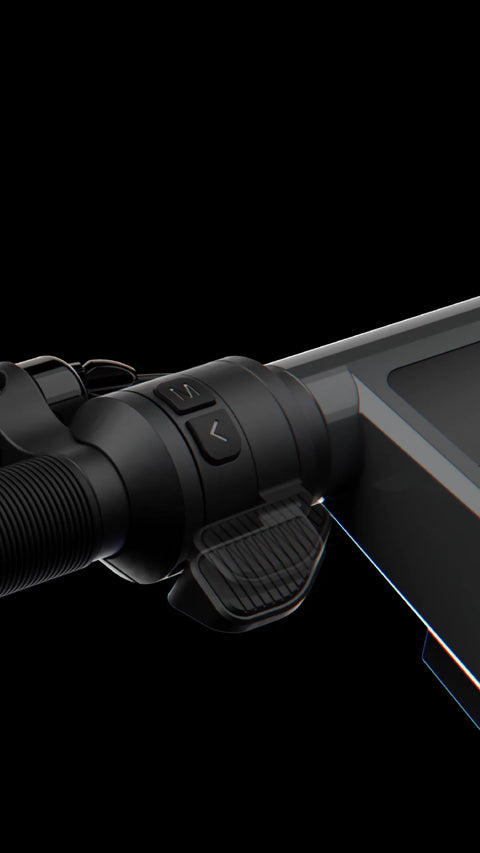 Safe & Smooth Stops, Always
Through years of development, our regen brake throttle, combined with reliable drum brakes, ensures you're in full control of every stop.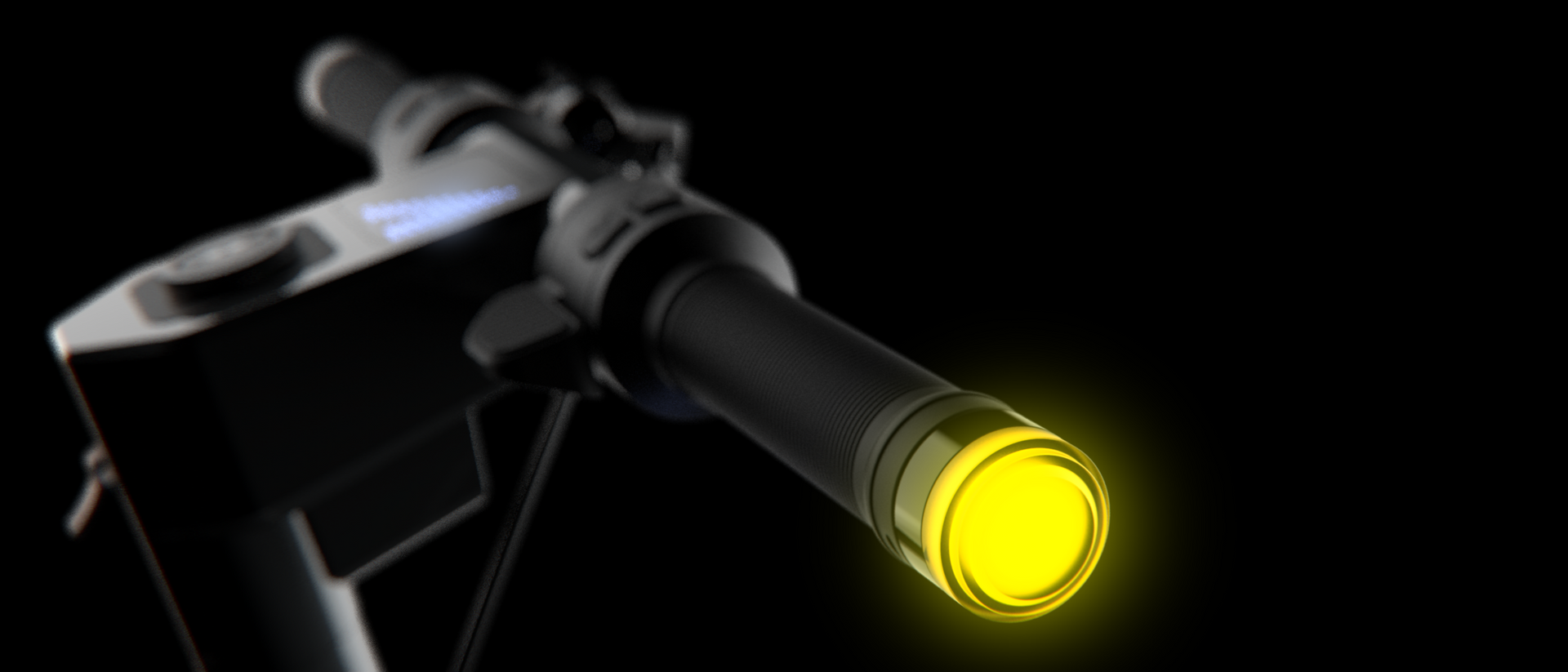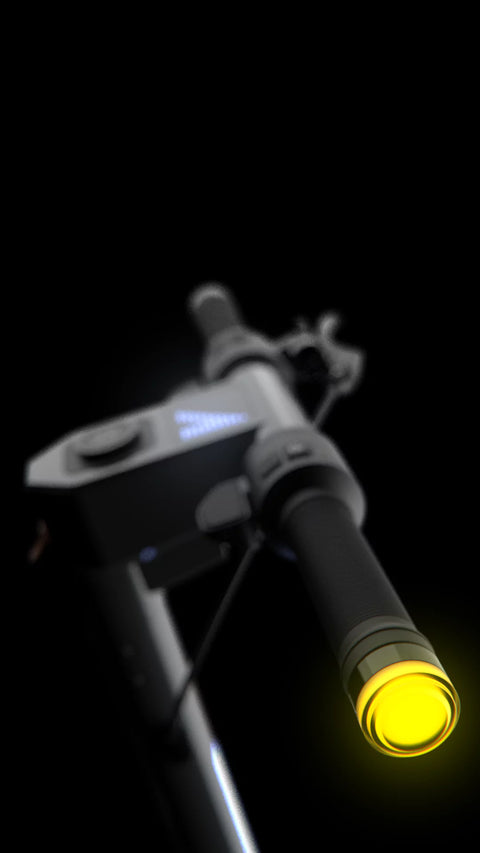 Shine Safely in Every Direction
With our 360-lighting and intuitive turn signals, you'll stand out and stay safe.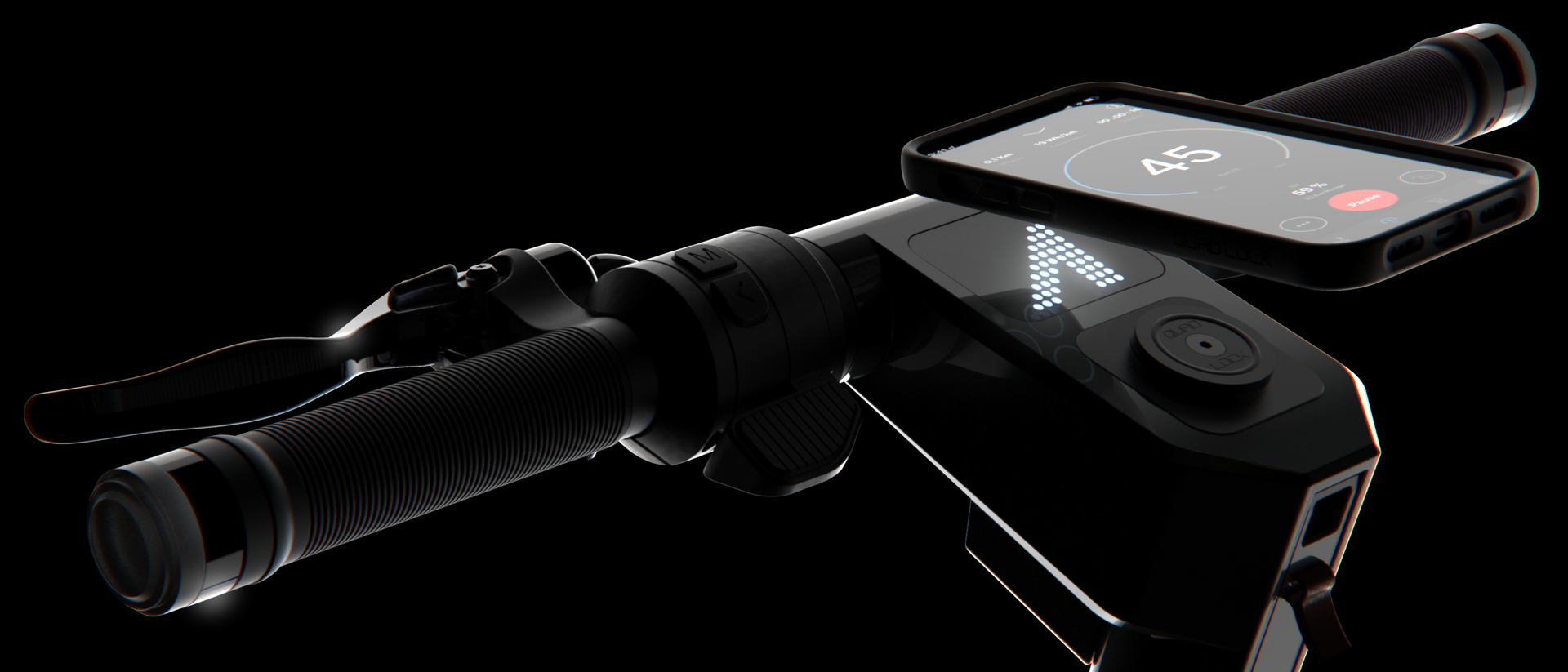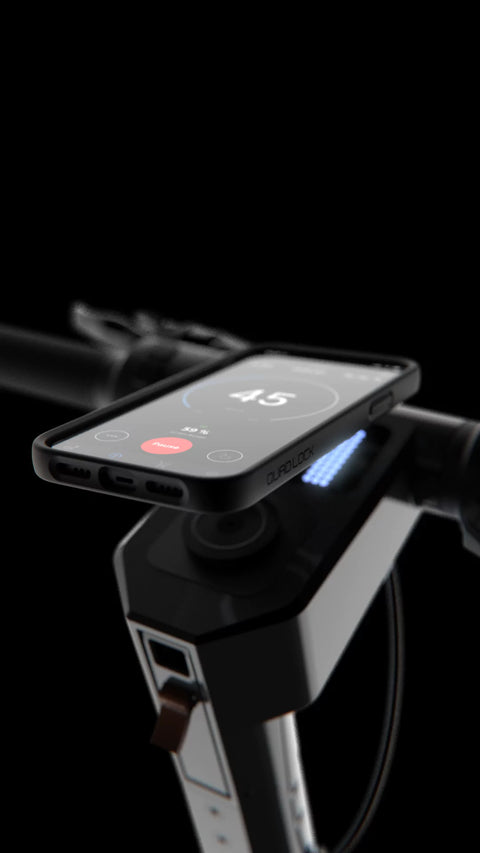 Your Scooter, Your Settings
Use the Apollo app to effortlessly secure your Go scooter and fine-tune settings to match your comfort.
FAQ
What are the specifications?

Here are the main specifications of the Apollo Go to date:



Dual

Motor

Up to 44 KM/H

Speed

Up to 48 KM

Range

36V 15Ah, 21700 cells

Battery

Self-healing tires, 9 inches tall x 2 inches wide

Tires

Dual Regenerative braking system with a rear drum brake

Brakes

Rear dual spring with rear rubber absorber block

Suspension

Your smart phone, D.O.T. built-in display

Display

49 lbs

Scooter Weight

265 lbs

Max. Rider Load

Approx. 7.5 hrs

Charging time

What are the features?

Here are the main specifications of the Apollo Go to date:

Dual 350W motors offer unmatched power, ensuring zippy accelerations and maintaining top speeds.

Unparalleled Dual Motors

Travel up to 48 km on a single charge in eco mode (15 kmh), making it ideal for both short commutes and longer explorations.

Extended Journey Range
Three gears tailored to your speed preference: cruise leisurely to 15 kmh in eco mode, 29 kmh in normal, or zip through streets at speeds up to 44 kmh in sports mode.

Adaptive Gear System
Benefit from dual-braking: A reliable rear drum brake paired with a regenerative braking system that works with both motors for smooth, controlled stops.

Secure & Smooth Braking
Crafted from single cast aerospace-grade aluminum, offering strength while keeping the total weight below 50 lbs.

Lightweight & Durable
Effortlessly monitor your ride with a DOT display and the option to use your phone for enhanced navigation by placing it on the integrated Quad Lock phone mount (non-wireless charging, Quad Lock case sold seperately)

Intuitive Display System with Quad Lock phone mount
App-enabled features offer tailored riding experiences, from tracking your routes to adjusting scooter settings.

Customizable Ride Experience
Stay visible and safe with integrated headlights, stem LED, and turning signals on both the handlebar and rear body.

360-degree lighting for ultimate visibility
Ride with confidence on 9-inch pneumatic, flat-proof tires ensuring fewer interruptions and more cruising.

Puncture-Free Rides
Unibody frame made of Single Cast-Aerospace grade aluminum, and AG geometry make it extremely durable, intuitive and very comfortable to ride.

Max. Rider Support - Tested for 10,000 km

Track the health of the battery in real time, the temperature, and how long until the next charge.

BMS (Battery Management System)

Smart Sinewave Controller with temperature monitoring system.

Smart Controller for optimized performance

What happens after I reserve?

Firstly, thank you. After your reservation, you will have secured your spot for the first production run. We will continue to share updates via emails as production nears, so you will have full visibility into the process. When we near Q1 of 2024, we will contact you to confirm order details and collect the payment balance. Then your unit will be shipped out and delivered.

Can I cancel my reservation?

Of course. The $20 deposit is fully refundable. If you change your mind, simply let our customer experience team know and they will process it for you.

When will it become available for pre-order?

The Apollo Go does not have a pre-order date just yet, but it is anticipated to become available for pre-order sometime this fall/winter. Sign up to be among the first to receive updates about its release and to access all the exclusives.

When are deliveries expected to happen?

The delivery date of the Apollo Go is expected by March 2024. We will keep all those who will place pre-orders updated throughout the process about any updates to the delivery timeline.

Will there be any financing options?

What development stage are you at?

We're have completed the 2nd version of the Apollo Go (form. Rover) prototype and are currently developing the 3rd version which is already very close to final production standards thanks to the experience gained from our past releases such as the Apollo Pro.

We invite you to view the V2 Walkthrough on our YouTube channel.

Is this the final design?

We would like to bring to your attention that the version of the Apollo Go showcased on this page represents its current design and features. As we are constantly striving for excellence and innovation, this model may undergo refinements and enhancements over time. Consequently, the final version that rolls out might have slight differences from what you see now. Rest assured, while there may be adjustments and upgrades, the core essence and the majority of its design elements will remain very similar to the current depiction. We appreciate your understanding and are always committed to delivering the best to our community.

What will be the warranty policy?

Will I be able to purchase extended warranty when I pre-order?

Wasn't it previously called the 'Rover'? Why was the name changed?

Good catch! You're correct; when we first introduced it, we called it the Apollo Rover. At that time, we hadn't finalized the name but wanted to share the product with our community. With their invaluable feedback and after careful consideration, we decided on the name Apollo Go. This new name quickly resonated and became a fan favorite among both our internal team and the wider community.
WATCH THE LATEST WALKTHROUGH VIDEO AND SEE IT IN ACTION