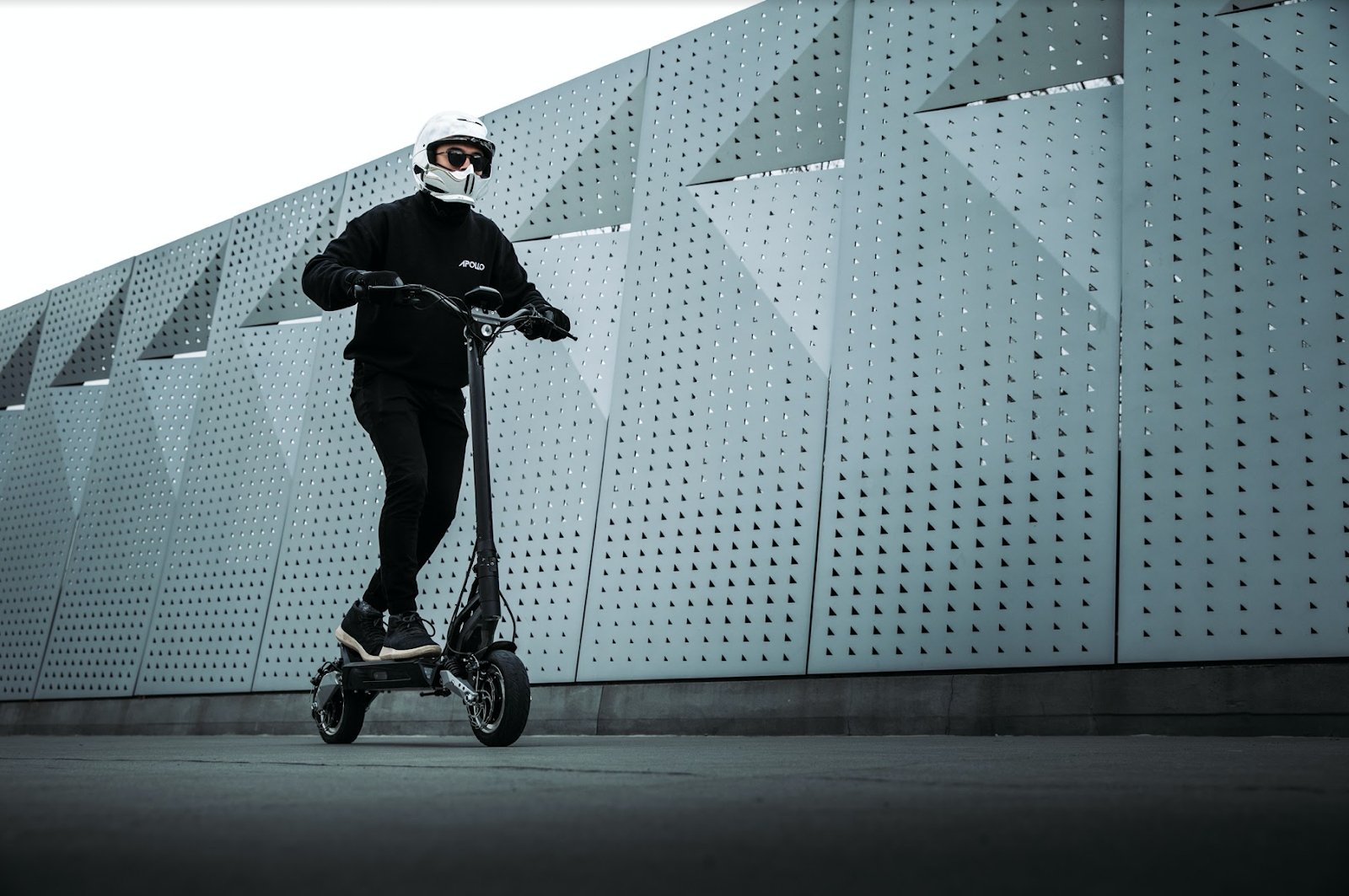 TUTORIAL | MAY 5, 2020
Overview of Electric Mobility in Canada
---
From Electric Scooters to Teslas: An Overview of Electric Mobility in Canada
---
AUTHOR LEANDRE LAROUCHE / E-MOBILITY / PUBLISHED: JUNE 2019
What is Canada's response to electric scooters, electric bikes, and electric cars?
The electric scooter is one of the latest and perhaps most exciting trends in electric mobility. Fun, convenient, and eco-friendly, it adds to already existing options which include electric vehicles and electric bikes. In Canada, where the government committed to reducing its carbon emissions by 30% below 2005 levels under the Paris agreement, the electric mobility movement, in particular electric scooters, is growing steadily. Even though laws remain suboptimal, retailers offer electric scooters across the country and companies such as Bird and Lime enter Canadian cities.
Electric scooters are growing in popularity for good reasons. The climate situation becomes more critical every single day, and residents across Canada are beginning to change their habits. Between 1995 and 2005, the proportion of people using their car to go anywhere – including to places less than 5 kilometres away – increased dramatically, according to data from the General Social Survey (GSS). The same goes for electric vehicles. It is all the more critical to turn to sustainable energy for commuting as Statistics Canada reports that, from 1996 to 2016, jobs have been moving away from city centres, which caused the proportion of commuters spending more than 60 minutes on the road to increase by 30% since 1996.
Amid this craze for electric scooters – and for electric mobility in general – now is a good time to make a brief overview of the electric mobility movement in Canada. Electric scooters, although promising, are but one piece of the puzzle. Electric mobility can only work if many different options are offered to consumers. Ensuring a sustainable future requires collective work, and for electric mobility to serve everybody, it needs to be adaptive and flexible to the different types of commuters in Canada.
Join the e-mobility movement with a scooter!

Electric Scooters in Canada
The lightest and most convenient of all electric mobility options, electric scooters are perfect for short-distance commuters – which makes them a prime option for consumers in Canadian cities. While relatively small given the population's size and the number of large cities, the Canadian electric scooter market accounts for 15% of the total North American electric scooter market, a market valued at $154.8 million and expected to grow 28.4% each year by Prescient Strategy Intelligence (PSI).
PSI's report, published in March 2019, divided the North American electric scooter market into three vehicle types: motorcycle, scooter, and kick scooter. Of these three vehicle types, the kick scooter held the largest market share, mostly due to companies such as Bird and Lime. These companies, however, have faced severe challenges and criticisms, from theft to vandalism to injuries and deaths, to fierce oppositions in city halls to profitability issues. A more sustainable alternative to kick scooter sharing fleets is riders purchasing their own kick scooter, which is more costly in the short term but also better for cities and communities.
That said, the main obstacle to the Canadian electric scooter market growth is not so much the price of the scooters as it is the vagueness of the laws surrounding their use. Companies such as Bird and Lime have resources to negotiate with governments – as exemplified by the pilot project in Waterloo, Ont. – but cities need to hear from kick scooter owners who prefer this method of transportation to fossil-fuel alternatives for regular commutes. Given that electric scooters can reduce the staggering number of people driving distances of less than 5 kilometres, it's in the government's best interest to at least make the legislation more friendly to riders.
To learn more about how to drive an electric scooter legally in Canada, see our article "Are electric scooters legal in Canada?".
80% of trips shorter than 5 kilometres in distance are travelled in cars. E-mobility, and scooters in particular, solve that.
— Christopher Rey
Another electric mobility option available to Canadians is the electric bike. Usable in large cities as in smaller communities for longer commutes than electric scooters, electric bikes benefit from government support. In Canada, transportation is a provincial jurisdiction, which means laws concerning electric bikes differ from a province to another. In Québec, for example, the Société d'assurance automobile (SAAQ) clearly defines what an electric bike is and is not, where riders can and cannot use it, and what the usage limitations are. Regulations as to the characteristics of electric bikes, however, apply to all of Canada – a maximum speed of 32 km/hours for speed and 500 watts for power.
Based on the worldwide data available – the data on the Canadian market being scarce and hard to access – the electric bike market is not increasing as quickly as the electric scooter one. On the global scale, where China holds the largest share, the electric bike market is expected to grow by 5.91% annually, according to Market Research Future. While the kick scooter remains more popular than the electric bike, the electric bike market is also growing as a result of sharing apps such as Uber-owned app Jump and government-led initiatives – including infrastructure and policies – to facilitate its use and to create incentives.
Contrary to electric scooters, the main obstacle to the Canadian electric bike market growth is the somewhat prohibitive price. Purchasing a good-quality electric bike costs in the four figures – and this does not include battery changes. While regular bikes are still an option for many Canadian commuters, they do not provide the convenience of an electricity-powered bike – and therefore low incentives to use it on a regular basis for medium and long distances.
Electric Vehicles in Canada
Electric vehicles are anything but new in the Canadian electric mobility landscape, but its market is well alive and fast growing. Of all electric mobility options, electric cars are without a doubt the one that has the most significant potential for reducing carbon emissions as they directly decrease the number of gas-fuelled cars while offering the same features and convenience. Electric Mobility Canada (EMC), an organization dedicated to promoting electric mobility in the country, points out that Canada counts 93,091 electric cars on its roads and 8,913 charging ports in its 2018 report.
Even though the electric car market is growing quickly – Fleetcarma reports a 158% increase from 2017 to 2018 – it is still not growing as fast it should. Canadians buy electric vehicles more than ever before, CBC reports, but many Canadians don't see them as a viable option, notably because of the cost, the battery range and the complications associated with charging the car. Hence, the electric car industry has tremendous potential in the electric mobility movement, but it needs to overcome some of its inherent challenges before accomplishing the exponential growth it deserves.
The electric car is such a promising industry, in fact, that some elected leaders actively invest in its promotion. However, these programs are subject to the ever-changing nature of politics. For example, Doug Ford's government in Ontario rolled back its subsidy program for electric vehicles in 2018. The government of Québec, in the meantime, still offers up to $8,000 in incentives to electric vehicle buyers. Although it is growing – and impressively so – the electric car market heavily relies on government support and advances in technology to achieve its potential, which undermines its market growth.
Electric Mobility in Canada
Canadians have more than one reason to rejoice in the state of electric mobility. The electric scooter, electric bike, and electric vehicle markets, though they need to overcome significant challenges, keep growing at an encouraging pace in Canada. The bigger the markets are, the more opportunities open up for businesses and the cheaper the products become to consumers – which leads to more sustainable habits. Of course, there are several options to make electric mobility accessible to all Canadians – the sharing economy being one of them. We need to be exploring all of these options and improving them to offer the most to those who can make a difference.
While progress is not always linear, as the Ontario government recently showed, there is hope for more growth in electric mobility. With or without the government's help, more Canadians choose electric mobility options due to technological advances and companies' innovation. The governments, nonetheless, have a crucial role to play – not just in incentivizing consumers and creating infrastructure, but in drafting friendly legislation that allows people to make the best out of these technologies. If businesses, consumers, and levels of government combine their forces, then the road to a carbonfree society will be short and sweet.
Want to read more about electric scooters and electric mobility? Shoot us your email – our mailing list is as clean as electric mobility!
THIS MAY ALSO INTEREST YOU